This Sunday — coincidentally, Mother's Day — is the 50th anniversary of the introduction of the birth control pill. USA Today featured a report discussing the "pill" and its effects on women's health and our culture. The pill gave women more control over their bodies, but not without certain health risks.
From USA Today:
It became a symbol of women's rights and generational change — and, for a time, the focus of a debate over whether it led to declining morals.

The pill was groundbreaking in other ways: Women today have a wide range of effective contraceptive choices, virtually all of them variations on the pill. Concerns about adverse effects linked to the early, high-dose oral contraceptives galvanized feminists and gave rise to the consumer health movement. Americans no longer assume doctors, regulators and drug companies know what's best for them.

***

Generally, though, the freedom from worrying about pregnancy was much welcomed. The side effects from the early high-dose contraceptives, such as nausea, headaches and potentially lethal blood clots, were not. That's why Norsigian decided to stop taking the pill and get a diaphragm.

The side effects stemmed from the high doses of the hormone estrogen in the earliest oral contraceptives. Enovid contained 150 micrograms — three to more than seven times the amount in today's combination oral contraceptives, which, like Enovid, also contain the hormone progestin.

Journalist and activist Barbara Seaman, who died two years ago at 72, sounded the alarm about the safety of oral contraceptives with her 1969 book, The Doctor's Case Against the Pill.

The book caught the attention of Sen. Gaylord Nelson, D-Wis., who convened hearings about the pill in 1970.

As a result of the hearings, the FDA in June 1970 ordered all manufacturers to insert information about risks and possible side effects into every package of birth-control pills — a first for any prescription drug.

The consumer health movement was born, and women began pressuring manufacturers to come up with safer pills. In 1975, Seaman co-founded the National Women's Health Network.
Dangerous — and even deadly — side effects have been found in current (and popular) birth control pills, such as Yaz, Yasmin and Ocella. These drugs are marketed under different names, but are chemically the same. Unfortunately, these pills have been linked with serious and deadly side effects.
The side effects from Yaz / Yasmin / Ocella include:
The problem primarily lies with the key chemical ingredient, Drospirenone. Yaz, Yasmin and Ocella combine estrogen with a synthetic progestin called Drospirenone. No other contraceptive (or birth control) pills contain Drospirenone. The combination of chemicals in Yaz has been reported to increase the risk of blood clots by more than 600%.
How Does Yaz/Yasmin/Ocella Cause A Heart Attack, Stroke or Pulmonary Embolism (PE)?
Your body needs to clot blood… and blood clotting is a normal bodily function. This function normally stops blood flow from cuts and creates scabs to stop bleeding. This function repairs damage to the skin and other body tissues. However, the chemical combinations in Yaz, Yasmin and Ocella can cause abnormal blood clotting. This results in blood clotting when it is unnecessary and inside the blood vessel, vein or artery.
These abnormal blood clots can break away from the blood vessel on which they formed. When these clots break away they travel through the blood stream and can form a blockage or become lodged inside the heart itself. This blockage can starve the flow of blood and cause a heart attack.
If the blood clot lodges in the brain (rather than the heart), it can result in a stroke.
If the blood clot lodges in the pulmonary artery that supplies blood to the lungs, it can result in a pulmonary embolism (or PE).
How Does Yaz/Yasmin/Ocella Cause Gall Bladder Disease?
Women are twice as likely to as men to develop gallstones and gallbladder disease is a dangerous side effects of Yaz, Yasmin and Ocella birth control pills.
The hormones in these birth control pills may increase cholesterol levels in bile and decrease gallbladder movement. This process can create gallstones, which can cause serious problems if they become trapped in the bile ducts.
Laproscopic gallbladder surgery is the most common treatment if women are experiencing frequent gallstones or other recurring problems, including inflammation. Gallbladder removal is another surgical option with its own serious side effects.
Misleading Claims By The Drug Company That Manufactures Yaz
Yaz, Yasmin and Ocella are particularly dangerous because they have been marketed to young women with misleading advertising and false claims. In fact, the Food and Drug Administration (FDA) has sent several letters to Bayer HealthCare Pharmaceuticals, Inc. for what the FDA called "misleading" advertising claims it found "particularly troubling" because they served to "undermine the communication of important risk information, minimizing these risks and misleadingly suggesting that Yaz is safer than has been demonstrated by substantial evidence or substantial clinical experience."
In addition, Yaz, Yasmin and Ocella have been targeted to young women as a means to reduce acne or reduce premenstrual symptoms. In fact, some doctors have prescribed these drugs for non-sexually active girls as an acne fighter alone.
The Food and Drug Administration (FDA) has sent several warning letters to Bayer HealthCare Pharmaceuticals, Inc. for what the FDA termed "misleading" advertising spots it found "particularly troubling" because they served to "undermine the communication of important risk information, minimizing these risks and misleadingly suggesting that Yaz is safer than has been demonstrated by substantial evidence or substantial clinical experience."
In the 8-page FDA Warning Letter regarding Yaz dated October 3, 2008 two TV ads were cited as overstating the efficacy of the drug and minimizing the risks and side effects associated with using Yaz. Yaz related lawsuits allege that the warnings were inadequate in fully describing the potential side effects including heart attacks, strokes, gallbladder disease, deep vein thrombosis, pulmonary embolism, cardiac arrhythmias and sudden death. The FDA sent three letters to the makers of Yasmin and Yaz regarding the potential for hyperkalemia in high-risk patients and their failure to clarify that risk.
2003 Yaz/Yasmin FDA Warning Letter
2008 Yaz/Yasmin FDA Warning Letter
2009 Yaz/Yasmin FDA Warning Letter
Yaz and Yasmin have been very popular among young women due to Bayer's "particularly troubling" advertising targeting young women and unconfirmed "benefits" of these birth control pills.
Ongoing Litigation
The Washington Times reported that thousands of women have sued Bayer — the pharmaceutical giant that manufactures Yaz – because of the serious and deadly side effects and the devastating effects these side effects have on even young women. Thousands of these cases have been consolidated for pre-trial work up in Multi-District Litigation (MDL) pending in the United States District Court for the Southern District of Illinois.
"MDL" is shorthand for "multi-district litigation". Many people may refer to an MDL as a "class action", but there are some important differences between an MDL and a class action.
In a class action, only a few people (the class representatives) sue on behalf of a large number of other people (the class). In multi-district litigation, each individual plaintiff maintains his or her own claim.
Although some states have MDL litigation, most MDLs occur in federal court. For MDLs like Yaz, the process begins when users of the drug begin experiencing dangerous side effects. As these users become injured from this dangerous drug, they begin filing lawsuits across the country. Because these lawsuits each involve similar claims (defective and dangerous drug) and similar injuries (dangerous side effects including heart attack and stroke), the federal court will consolidate all of the claims in front of one judge.
Once the MDL court has been established, all new cases involving the same drug (Yaz or Yasmin) will be transferred to the MDL court.
Lead counsel for the MDL is appointed by the trial judge. This small group of lawyers will manage the pretrial work up of all of the cases (potentially thousands of cases) inside the MDL.
The idea is to have a small number of experienced attorneys handle the pre-trial proceedings for all MDL claimants.
Mark Niemeyer, a partner with Onder, Shelton, O'Leary & Peterson, LLC has been appointed as one of only three lead counsel for this national consolidation of all Yaz and Yasmin birth control litigation.
Mark was selected as one of only three attorneys in the United States to lead this litigation. Mark will be instrumental in developing litigation strategies and managing the thousands of Yaz and Yasmin lawsuits pending in the Multi-District Litigation.
"My role in this MDL is simply a reflection of the commitment of all of us at Onder, Shelton, O'Leary & Peterson, LLC to the women or families of women who suffered grave health consequences after taking Yaz or Yasmin and just how seriously we take all our cases," said Mr. Niemeyer.
Niemeyer and the Onder Law Firm have teamed up with the best trial attorneys across the country to litigate Yaz and Yasmin cases.
Bayer's Profit Continues To Grow
Despite the thousands of lawsuits and thousands of women devastated by serious side effect, Bayer's profit continues to grow.
Bayer's Yaz and Yasmin contraceptives appear to be recession- and scandal-resistant superbrands, if recent reports are to be believed. Bayer hit back at a German newspaper that reported the company was cutting back on pill production due to decreased demand.

***

But Bayer said the report was wrong:

"Revenue from our Yasmin product family continues to rise as planned," a Bayer spokesman told Reuters on Sunday.

Yasmin is Bayer's best-selling pharmaceutical product group. In the first quarter of 2009, Bayer reported sales of 319 million euros ($443.2 million) for the Yasmin range, a 7.4 percent year-on-year gain.

Those sales gains came despite the FDA forcing Bayer to spend an extra $20 million on "corrective" advertising to rebuff claims the company previously made that Yaz cures acne and PMS (it doesn't).
Bayer continues to increase its profits at the expense of thousands of young women across the country. Bayer needs to be held accountable for putting profits and money over safety and lives. Why doesn't Bayer have to follow the same rules as everyone else?
If you or I put out a product that killed people, we would be held accountable. Why hasn't Bayer been held accountable? How many young women must suffer a heart attack or stroke before Bayer finally learns its lesson? Bayer's lesson will be learned only after it loses what it values most . . . money.
Learn More
You can learn more about the serious side effects of Yaz, Yasmin and Ocella and find out what to do if you or a loved one have suffered any of these dangerous side effects at this Yaz/Yasmin/Ocella informational and safety web site.
You can also learn more at our safety blog and become a fan of Langdon & Emison on Facebook.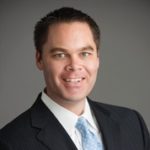 Brett Emison is currently a partner at Langdon & Emison, a firm dedicated to helping injured victims across the country from their primary office near Kansas City. Mainly focusing on catastrophic injury and death cases as well as complex mass tort and dangerous drug cases, Mr. Emison often deals with automotive defects, automobile crashes, railroad crossing accidents (train accidents), trucking accidents, dangerous and defective drugs, defective medical devices.